Note:
If you guys are getting coupon expired or course is not free after opening the link, then it is due to the fact that course instructors provide only few hundreds or thousands of slots which get exhausted. So, try to enroll in the course as soon as it is posted in the channel. The Coupons may expire any time for instant notification follow telegram channel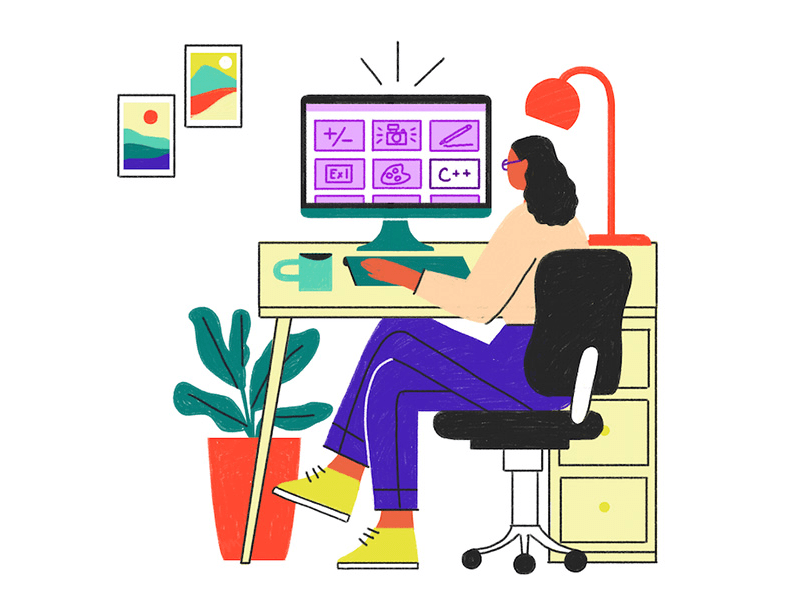 Become an outstanding AI art content creator!
Learn how to produce studio quality images & videos from scratch WITHOUT design expertise.
Enhance & edit your audio, video & imagery quickly & easily with the power of generative AI (artificial intelligence).
Throughout all of history, artistic mastery required innate talent & decades of dedication.
Now it's accessible with AI art in just a few very simple clicks!
Create stunning AI content with viral sales potential for YouTube, TikTok, Instagram, Facebook, LinkedIn, package design, logos, branding, websites, advertisements, illustrations, paintings, concept art & more!
Learn the best AI art tools in Midjourney, Dall-E 2, LeiaPix,Photoshop, CapCut, Kaiber,Premiere, Leonardo AI, RunwayML, Firefly, Genmo, Adobe Podcast, Topaz GigaPixel, FlowFrames & more.
Bonus content includes a Midjourney cheat sheet from an award-winning creative director, how to use marketing AI for strategic marketing tasks like segmentation & automated social media content creation.
Presented by marketing legend & former PlayStation Brand Manager Dekker Fraser & AI art expert Sam Albury.
* Learn how to create high-quality, trending content from scratch…using the best AI art tools
* We cover every single aspect of AI art content creation for images, videos & audio. That's why this is the ultimate AI art content creation course.
*AI content generation
Generative AI is taking over every industry and is rapidly transforming marketing, design, illustration, digital painting, short-form content, concept art, video editing, and more! 
It is cementing itself in the future of content creation and business, giving anyone who integrates it a huge advantage against their competitors. As AI continues to gain widespread adoption, the value of AI certifications & skills will continue to climb.
This course covers all the key generative AI art programs for content creation:
1. MidJourney
2. Dall-E 2
3. Photoshop
4. CapCut
5. Adobe Premiere
6. Leonardo
7. Firefly
8. Genmo
9. Adobe Podcast
10. Topaz GigaPixel
11. FlowFrames
12. Opus
13.RunwayML
14.LeiaPix
15. Kaiber AI, etc
MidJourney AI art cheat sheet from a senior, ward-winning creative director

Generative AI to produce 50 Shorts in under 20 minutes

Sound compositing & audio production series of lessons

Exclusive knowledge module: How to turn your knowledge into profit (how to make money from AI)

Content creation basics

AI video editing

Smart choice of b-roll

Tricks from experienced AI video editors

How to create AI art pictures & videos

Prompt engineering skills

AI art video creation

Using AI in any job

Mastering keywords in AI

Improving & restoring pictures

Develop trending social media content to gain more popularity

Develop & monetize AI art content for YouTube, Instagram, Facebook & more

Learn how to build prompts (how to talk with AI) to get the results you want

AI art generation

Midjourney AI art development

Dall-E

Prompt Engineering

Generative AI (Gen AI)

AI text creation

Marketing AI

Mid Journey

Midjourney V5
Content Marketing:
Key AI use cases:
Learn how marketers have been revolutionizing their craft using AI technologies for strategic decisions and tactical content creation. Learn from an ex-Brand Manager for Sony PlayStation with an MBA in marketing from the Kellogg School of Management. Dekker was a college-level digital marketing instructor and is the author of two product marketing books. He was a VP of Marketing for a Google accelerator startup and a Product Marketing Manager for a Google-backed Series-E startup in Silicon Valley.